Ca Pulse
---
CA PULSE – AFRIQUE
Lindigo perpétue la tradition du maloya, style musical issu à l'origine des chants d'esclaves africains amenés à La Réunion par les planteurs français. Le groupe Lindigo fait partie de La Relève du maloya, inscrit au patrimoine immatériel de l'humanité par l'UNESCO depuis 2009. Lindigo débute en 2005 avec Misaotra Mama, puis revisite les racines malgaches du maloya avec Zanatany en 2006. Les Réunionais pointent la multi-culturalité de leur île sur Lafrikindmada en 2009. Réalisé avec l'aide de Fixi de Java, Maloya Power est là pour rappeler en 2012 que le maloya est aussi une musique de combat.
Jeune groupe musicale crée en 1999, Lindigo est l'un des fleurons des nouvelles scènes Réunionnaises. Avec déjà une expérience impressionnante (plus de 150 Concerts), Lindigo séduit de part ses représentations scéniques explosives et sensationnelles. En mélangeant les instruments traditionnels du Maloya avec les polyphonies Malgaches, le Groupe bouleverse les règles du genre: les rythmiques rejoignant celles de la transe, des arrangements lyriques « Volt-Face », un engagement physique, une forte personnalité du chanteur, Lindigo suit le chemin d'une performance musicale exigeante, qui leur demande de pousser leurs limites toujours plus haut et plus loin.

CA PULSE – EUROPE
Il y a du Fellini et du Kusturica dans cette musique, du grotesque rempli d'amour, du burlesque poétique, de l'émotion débordante, de la passion.
Le Gypsy Groovz est une fanfare serbe que dirige le trompettiste Ekrem Sadjdic, formée de musiciens venant du même village, ce peuple gitan nous donne une belle leçon de joie de vivre. Entre l'infortune du blues, une partie de chasse à cour et quelques espagnolades roucoulantes, la musique délire et s'enflamme sur les solos de clarinette, de trompette du leader et de percussions de l'Indien Ramesh Shotamde, invité pour l'occasion. Autre présence de marque, celle du trompettiste Dusko Goykovich, jazzman endiablé, venu lancer quelques parties ensoleillées.
Attention les Balkans sont en effervescence et cette fois, c'est pour la bonne cause.

CA PULSE – AFRIQUE
Quand fin 2007, Gnawa Diffusion tire sa révérence après 15 ans de bons et loyaux services, personne, à commencer par les membres de ce groupe grenoblois, ne mise un dinar sur une hypothétique reformation de ce groupe qui croise musiques actuelles et répertoires gnawi la musique des esclaves noirs en Afrique du Nord.
Kambe
Chacun trace alors sa route, inventant un futur qui lui ressemble. C'est ainsi que moins de deux ans plus tard, un certain 17 octobre 2009, date anniversaire de la manifestation des Algériens de Paris réprimée dans le sang, paraît Marchez Noir, l'album solo de l'ex-leader Amazigh Kateb.
S'en suit de nombreux concerts. "Sur la dernière tournée, se souvient Amazigh Kateb, des membres de Gnawa Diffusion m'ont rejoint. On jouait mes nouveaux titres et forcément, on reprenait quelques titres de Gnawa Diffusion. Ça s'est fait naturellement.". L'échéance des 20 ans précipite les retrouvailles.
Avant l'été, paraît Audio-globine. La compilation réunit 13 titres du groupe grenoblois. "Nos albums n'étant plus disponibles, nous avons choisi de faire paraître notre best of et d'y ajouter, un inédit, une de nos nouvelles compositions" explique le fils de l'écrivain Kateb Yacine. Le doute n'était plus possible, Gnawa Diffusion est bel et bien de retour.

CA PULSE – ASIE
Le duo Badmarsh & Shri est un des talents les plus révélateurs de la scène indo-pakistanaise. Les deux acolytes ont choisi leur nom pour leur signification: mouton noir en hindi. Shri, né à Bombay, fait de la percussion son instrument de prédilection depuis l'âge de deux ans. Il trouve sa voix dans la musique, notamment grâce à sa rencontre avec Nitin Sawhney en 1994. Badmarsh débute au Easy Street , un studio reggae, puis officie ensuite dans un club de l'est londonien, le Labyrinth. Le premier opus de Shri, Drum the Bass est produit par Badmarsh et Nitin Sawhney. L'année suivante, Dancing Drums, le 1er album des deux compères voit le jour. 3 ans plus tard, ils ressurgissent avec Signs.

CA PULSE – EUROPE
Avec constance, René Aubry écrit et enregistre une musique sans paroles qui ne s'accroche jamais à l'idée qu'elle pourrait se vendre à la tonne en passant par toutes les gloires contemporaines – non, plutôt vivre du plaisir prémédité de l'instant qui passe. Sa musique est une musique de rencontre, de conspiration souriante. Des disques entendus, puis écoutés, puis aimés, puis offerts. Le premier, Steppe, s'approche, en quelques lustres, du disque d'or sans jamais avoir été " promotionné " dans les grands médias. Il y a presque trois ans , l'album Plaisirs d'amour, disque de chansons muettes, avait décollé par la grâce d'une seule chanson chantée, une reprise mutine du Vent de Georges Brassens. Maintenant, ces Invités sur la Terre sont une histoire de beautés croisées comme par mégarde, d'accords heureux, de détours souriants par cette note jolie qui soudain fait sourire.
Le titre du disque dit bien de quel sentiment de provisoire et d'urgence hédoniste il s'agit : tout est couleurs jetées dans l'air, volutes de buée, friselis de mandoline, de guitare ou de bouzouki, petits rires d'accordéon, bourgeons sur le piano, pétales de percussions…
Multi-instrumentiste qui sait mobiliser une foule d'amis sensibles, René Aubry présente là une des musiques les plus souriantes de l'époque, une des plus savantes et rêveuses des musiques populaires.

CA PULSE – EUROPE
Boban Marković est un trompettiste de Serbie issu de la minorité Roms et originaire de Vladicin Han. Il est le fondateur du Boban Markovic Orkestar, qu'il a dirigé jusqu'en 2006.
Descendant d'une famille de musiciens (son grand-père, Pavle, jouait pour le roi de Serbie, qui l'appréciait beaucoup1), ce virtuose de la trompette a remporté de nombreux prix au festival de Festival de trompette de Guča2 (Dragačevski Sabor), rendez-vous annuel des fanfares en Serbie. Depuis 2002, il ne concourt plus et y participe uniquement comme invité d'honneur.
C'est en participant aux films Arizona Dream et Underground d'Emir Kusturica qu'il se fait connaître en Europe. Il a depuis produit de nombreux albums, qui reflètent sa capacité à revisiter les thèmes traditionnels et à concevoir des arrangements innovants, notamment en faisant participer des musiciens tels que Lajkó Félix ou Frank London.
En 2002, après le concert de Belgrade, Boban Marković intègre dans l'orchestre son jeune fils de 14 ans, Marko Marković. Un an plus tard, il le fait participer à l'album Boban I Marko. C'est en 2006 qu'il lui passe officiellement la direction de l'orchestre, lors d'un concert à Berlin.

CA PULSE – EUROPE
Les talentueux nantais Tribeqa multiplient les horizons sur un premier album à la fraîcheur déroutante.
Le balafon chromatique est un instrument rare, représenté jusqu'ici par une poignée de virtuoses africains. Si son timbre organique évoque les sonorités traditionnelles du continent noir, son mode de demi-tons caractéristique se prête parfaitement aux musiques improvisées et actuelles de sa diaspora, jazz et hip-hop. Vibraphoniste de formation, Josselin Quentin a ramené le sien d'un séjour en Côte d'Ivoire pour en faire le cœur d'un projet musical hybride, au confluent des continents et des styles musicaux. Il en joue avec quatre baguettes, décuplant les potentialités harmoniques de l'instrument pour écrire des mélodies et chorus d'une fraîcheur déroutante et qui accrochent pourtant dès la première écoute. Autour de ce musicien d'exception, son balafon et ses compositions, se côtoient et s'imbriquent dans des tempos trépidants et animés d'un grain de folie ("Tribeqhouse", "Up & Down"…), comme autant d'antidotes à la morosité.

CA PULSE – EUROPE
Ben l'Oncle Soul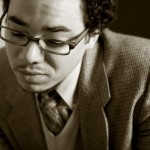 Après un diplôme aux Beaux-Arts et un CAPES d'arts plastiques, il entame une carrière de chanteur professionnel en 2004 au sein d'un groupe de gospel tourangeau nommé Fitiavana.
Son premier album, Ben l'Oncle Soul, est sorti le 17 mai 2010. Il compte quatorze titres, en anglais et en français, dans un registre soul des années 1960. L'album est composé majoritairement par Ben et Gabin Lesieur. Il est réalisé par Gabin Lesieur et Guillaume Poncelet. La majorité des textes en Français sont écrits en collaboration avec Freddy, et ceux en anglais avec Beat Assailant. La chanson Soulman est le single de l'album.

CA PULSE – EUROPE
VA FAN FAHRE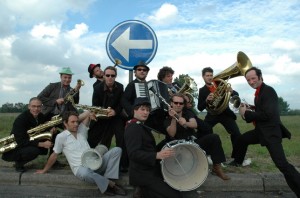 Un Balkan Brass Band sur la voie Arabe…
Bien plus qu'un brass band des Balkans, cette fanfare belge intègre des musiciens aux influences musicales du monde entier. Une démarche citoyenne, une musique populaire, et finalement une rencontre terriblement efficace ! Une fresque musicale au rythme enjoué, un brassage des cultures balayant les frontières et un répertoire d'une étonnante diversité festive font de Va Fan Fahre une formation colorée et réjouissante.

CA PULSE – EUROPE
Ce compositeur serbo-croate est un « cas » unique d'audace, de persévérance et a contribué à l'essor de la musique des peuples Roms, et de la culture tsigane dans le monde depuis le début de sa carrière en 1974. Si cet artiste infatigable ne fait pas son âge, c'est peut–être parce qu'ayant réussi à livrer de grandes œuvres en tant que réfugié de guerre en France, il refuse obstinément la fatalité des peuples qui se déchirent, préférant y opposer une musique colorée et inclassable, transgenres, où il n'est pas interdit qu'une légende du punk rock devienne crooner, ni que l'une des plus célèbres gitanes andalouses soit représentée comme une héroïne des Balkans… avec un K.
Goran Bregovic est né le 22 mars 1950 à Sarajevo, d'une mère serbe et d'un père croate. Conçu dans un tel creuset familial, on ne peut que comprendre, sa prédisposition pour la mixité culturelle. Très jeune, c'est dans un groupe de rock qu'il parvient à canaliser son énergie créatrice et militante, en suivant en parallèle des études de sociologie et de philosophie. Son premier groupe Bjelo Dugme (Le Mouton Blanc), sort un premier album Kad Bi Bio Bijelo Dugme en 1974, qui connaît un succès immédiat en Yougoslavie. Très peu tenté par la carrière de professeur, le bouillonnant étudiant va alors se lancer plus sérieusement dans l'aventure musicale.

CA PULSE – EUROPE
Le rêve d'un voyage parmi les cultures, parmi les langues, les sons, les rythmes, parmi des mondes. Le rêve d'un voyage entre deux villes, deux Granadas au nord et au sud des Pyrénées : Granada de Garona et Granada l'Andaluza.
Sòmi de Granadas, c'est aussi le fruit d'une rencontre entre les artistes Thierry Roques et Guillaume Lopez, sur un répertoire majoritairement inédit, entre pays d'Oc, Espagne et Maghreb.
Voici un trio atypique où les « ici » et les « là-bas » fusionnent dans une alliance franche et courtoise entre les musiques traditionnelles et les musiques improvisées.
Les trois personnalités musicales dialoguent, s'évadent, et se retrouvent dans une explosion de rythmes et de sons, de modes et de mondes, entre jazz ethnique et musique du monde…

CA PULSE – EUROPE
Depuis sa formation en 1998, l'aventure du groupe LES BOUKAKES a été partagée par une vingtaine de musiciens et chanteurs méditerranéens.
Leur nom (boukake ou quand deux insultes – bougnoule et macaque- donnent naissance à une troisième… ) c'est un limonadier en mal de poésie qui leur a inspiré. Qu'à cela ne tienne, la bande prouvera que "boukake" n'a rien d'insultant, qu'il est même l'expression d'un métissage réussi.
Après quelques années à affûter ses arguments, de rues en bistrots, de petites salles en grandes scènes, le groupe s'est affirmé et a rencontré un large public à l'affiche de nombreux festivals Européens, au coté de FEMI KUTI, MANU DIBANGO, CHEB MAMI, MANU TCHAO ou autres TARAF DE HAIDOUKS…

CA PULSE – EUROPE
Caravan Palace est un groupe français d'electroswing/jazz manouche dont le premier album est sorti en octobre 2008 chez Wagram music.
Caravan Palace est issu du croisement de trois compositeurs de musique électronique, animés d'une passion commune pour le jazz manouche. La chanteuse, Colotis Zoé, vint compléter le groupe en cours d'album. En février 2005, ils se lancent dans la composition de morceaux électro-swing.
Leur premier clip Jolie Coquine a été réalisé par Victor Haegelin et produit par Partizan Midi Minuit. Le second clip et premier single radio, Suzy, sorti le 24 février 2009, a rencontré un grand succès pour un groupe de cette taille.
Les morceaux Jolie coquine et Dragons figurent respectivement sur les compilations Electro Swing Vol. I et Electro Swing Vol. II éditées par Wagram music. Ces deux titres sont également repris sur une même piste dans la compilation Swing Party de Bart and Baker.

CA PULSE – AFRIQUE
Avec leur troisième album en commun, In Trance, le guitar hero britannique Justin Adams, et le musicien gambien Juldeh Camara, franchissent un pas supplémentaire sur la voie de l'alchimie : une véritable leçon de groove et de transe !
La musique : terre de tous les métissages, de toutes les rencontres, où résonnent parfois la force de l'évidence. Ces deux-là, l'Anglais Justin Adams), guitariste de Robert Plant, producteur de Tinariwen et de Lo'jo, et le Gambien Juldeh Camara), ne pouvaient que croiser leur art, faire résonner au firmament des fusions réussies, l'entrelacs du punk-rock-jazz et des sonorités africaines du riti (violon à une corde) et du kologo (banjo à deux cordes), au gré d'itinérances constamment renouvelées.

CA PULSE – AFRIQUE
Niyaz (نياز) est un groupe de musique d'origine iranienne. Le groupe a été créé en 2005 par le DJ, programmateur, producteur et mixeur Carmen Rizzo, la chanteuse et joueuse de santour Azam Ali, anciennement membre du groupe Vas, et Loga Ramin Torkian du groupe Axiom of Choice. En persan, « Niyaz » signifie « avoir besoin ».
La musique de Niyaz, décrite comme une « musique mystique avec une touche de modernité »1, est principalement un mélange de mysticisme soufi et de trance. Niyaz adapte des airs populaires perses, indiens et méditerranéens, de la poésie et des chansons, notamment du mystique soufi Djalâl ad-Dîn Rûmî et les réinterprète avec une Instrumentation occidentale
Leur premier album est sorti en 2005, leur deuxième en 2008 et le groupe a annoncé sur son site, le 8 juin 2011, la sortie d'un nouvel album en 2012.

CA PULSE – AMERIQUE
Greg Ellis est un batteur né en Californie et le percussionniste, qui est actuellement membre du World / Psytrance / Tribal bande de Juno Reactor et la Biomusique groupe ambiante.
Ellis a travaillé avec divers artistes, de Beck à Billy Idol. Avec Azam Ali d'origine iranienne , il a co-fondé le Vas world music groupe. Avec Ali, il a sorti quatre albums au Label Narada. En 2001, il a sorti un album solo intitulé Kala Rupa. Il a enregistré et joué avec tabla indien maîtres Ustad Zakir Hussain, Pandit Shankar Ghosh et Bikram Ghosh, nagara maître Nathu Lal Solinkey, japonais taiko Kodo Drummers, Grateful Dead batteur Mickey Hart, et les percussions maître Airto Moriera, ainsi que des musiciens maîtres de l'Iran , en Afrique, et la Turquie.
Musicien de session pour le cinéma et de la télévision, son important travail avec des compositeurs Ben Watkins et Tyler Bates peut être entendu dans les grands films The Matrix: Reloaded et The Matrix: Revolutions, les Fight Club, Lara Croft: Tomb Raider, Dawn Of The Dead (2004), City Of Ghosts, The Dukes of Hazzard, Le Monde de Narnia.
---
Stage Voix / Thérapie par la voix / Stage de développement personnel / Montpellier